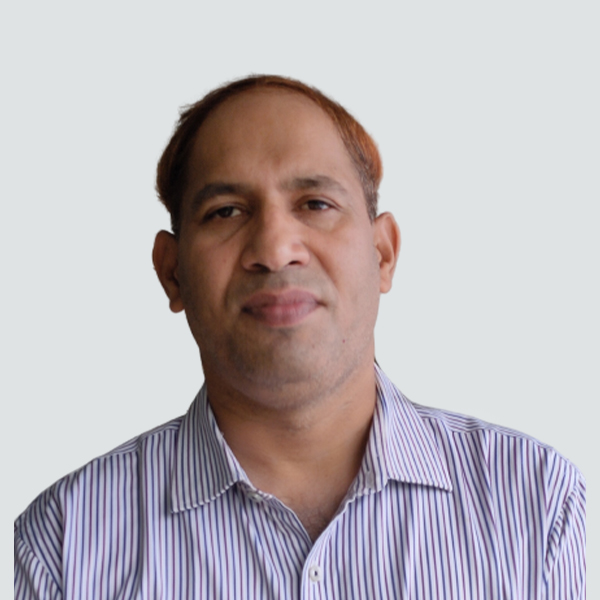 Chief Executive Officer
Yogesh Dwivedi
Mr. Yogesh Dwivedi serves as the CEO of Madhya Bharat Consortium of FPOs since 2015. Mr. Dwivedi came from a farming family and has over 25 years of experience in promoting  agriculture based rural livelihoods, sustainable and participatory agriculture research & development,  promotion of small farmers agribusiness and farmers collectives
Biography test
Mr. Yogesh Dwivedi serves as the CEO of Madhya Bharat Consortium of FPOs since 2015. Mr. Dwivedi came from a farming family and has over 25 years of experience in promoting  agriculture based rural livelihoods, sustainable and participatory agriculture research & development,  promotion of small farmers agribusiness and farmers collectives . He was involved in developing 1st phase farmers' producer organization #FPO in the country under MPDPIP project of the Government of Madhya Pradesh.  Mr. Dwivedi has been instrumental in establishing over 100 FPOs in states such as MP, Bihar, and Chhattisgarh under various government projects.
He completed his graduation and post-graduation in agricultural science from the agriculture universities of IGKVV in Chhattisgarh (formerly part of MP) and JNKVV in Jabalpur, respectively, before earning a diploma in business management. Mr. Dwivedi is dedicated to transforming small farmers' agriculture from subsistence to profitable livelihood enterprises by ensuring better access to markets, finance, and technology.
Recently, Mr. Dwivedi has appointed as a Director of the Round Table on Responsible Soya (RTRS), an international organization headquartered in Switzerland. Comprising more than 100 countries, including the Netherlands, Switzerland, Argentina, Germany, France, Italy, the UK, Brazil, Prague, India, and China, the RTRS aims to promote responsible and eco-friendly agricultural practices worldwide. Mr. Dwivedi represents Madhya Pradesh and India on this international forum.