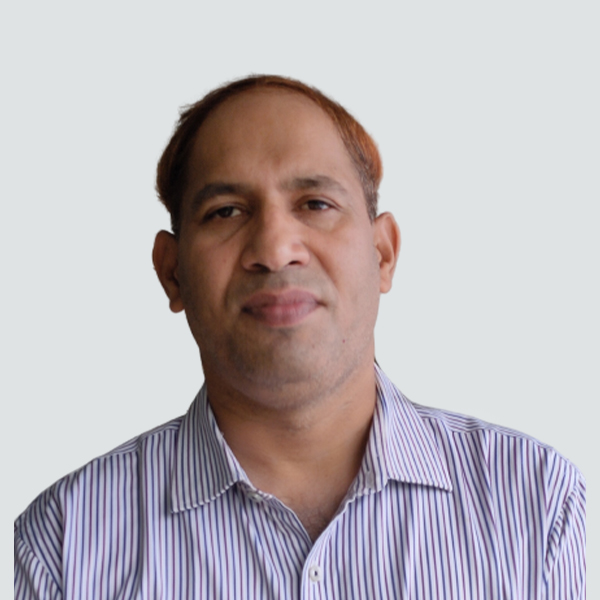 Yogesh Dwivedi
Chief Executive Officer
Mr. Yogesh Dwivedi serves as the CEO of Madhya Bharat Consortium of FPOs since 2015. Mr. Dwivedi came from a farming family and has over 25 years of experience in promoting  agriculture based rural livelihoods, sustainable and participatory agriculture research & development,  promotion of small farmers agribusiness and farmers collectives . He was involved in developing 1<sup>st</sup> phase farmers' producer organization #FPO in the country under MPDPIP project of the Government of Madhya Pradesh.  Mr. Dwivedi has been instrumental in establishing over 100 FPOs in states such as MP, Bihar, and Chhattisgarh under various government projects. He completed his graduation and post-graduation in agricultural science from the agriculture universities of IGKVV in Chhattisgarh (formerly part of MP) and JNKVV in Jabalpur, respectively, before earning a diploma in business management. Mr. Dwivedi is dedicated to transforming small farmers' agriculture from subsistence to profitable livelihood enterprises by ensuring better access to markets, finance, and technology. Recently, Mr. Dwivedi has appointed as a Director of the Round Table on Responsible Soya (RTRS), an international organization headquartered in Switzerland. Comprising more than 100 countries, including the Netherlands, Switzerland, Argentina, Germany, France, Italy, the UK, Brazil, Prague, India, and China, the RTRS aims to promote responsible and eco-friendly agricultural practices worldwide. Mr. Dwivedi represents Madhya Pradesh and India on this international forum.
Mr Vijay Sharma has accumulated 25 years of professional experience in Finance and Accounts, having worked with several organizations in the commercial and development sectors. Throughout his career, he has provided his consulting services to both national and international organizations, as well as to the State and Central Government of India. Notably, he played a significant role in the implementation of the Public Financial Management System (PFMS), an online portal of the Government of India that enables direct benefit transfers under the National Health Mission for Janani Suraksha Yojna (JSY).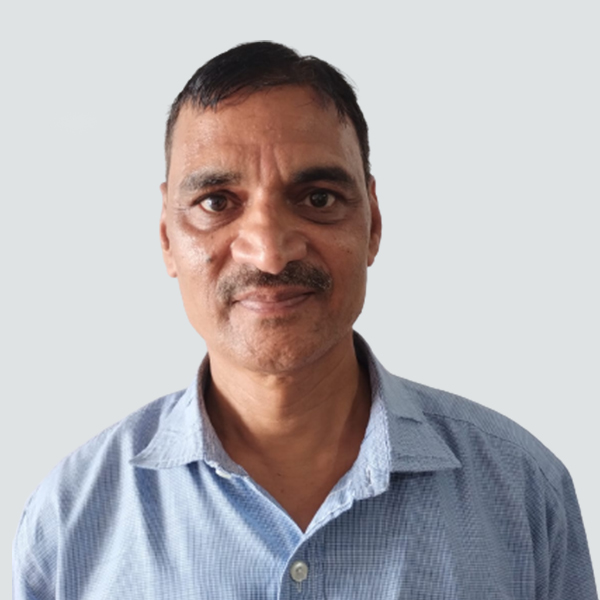 Mr. Avinash Chandra Tripathi
Regional Co-ordinator (CG)
Mr. Avinash Chandra Tripathi is a post graduate in Agriculture with specialization Dairy & Fisheries  Husbandry from G.B. Pant University of Agriculture and Technology Pant Nagar. He has over 25 years experience in various development organizations like Krishi Vigyan Kendra, UP Milk Federation, Gramin Vikas Trust, NABCONS etc. He has good expertise in agriculture and animals productivity enhancement. He is a good trainer with good communication skills. He has excellent leadership qualities and abilities to work with the team. Presently he is working as a Regional Coordinator, Chhattisgarh in mdhya Bharat Consortium of Farmers Producer Company Ltd for strengthening of Farmers Producer Organization.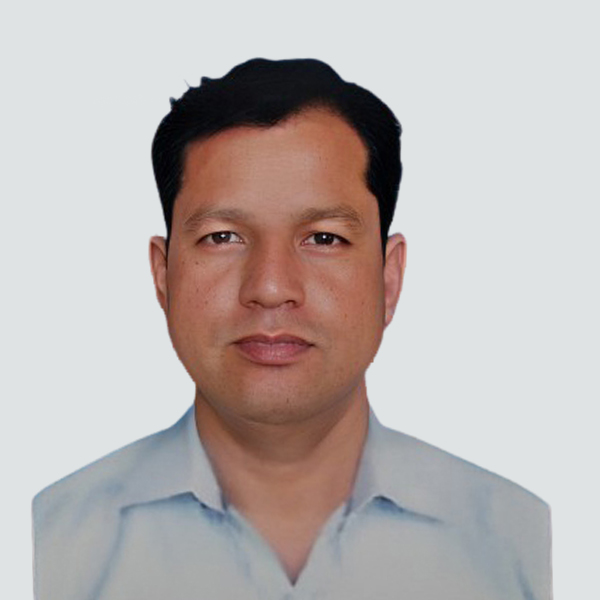 Sanjay Pandya
Sr. Manager
Mr Sanjay holds a post-graduate degree in Agriculture and has more than 19 years of experience in the field of agriculture. His expertise includes sustainable agriculture practices that promote responsible crop production, as well as the promotion of agribusiness for small farmers through the use of Farmer Producer Organizations (FPOs). He has also been involved in managing the production, processing, and marketing of field crops, hybrid BT cotton, and vegetables, in addition to overseeing retail outlet management. One of his key responsibilities is to ensure that the seed production and marketing processes meet the highest standards of quality.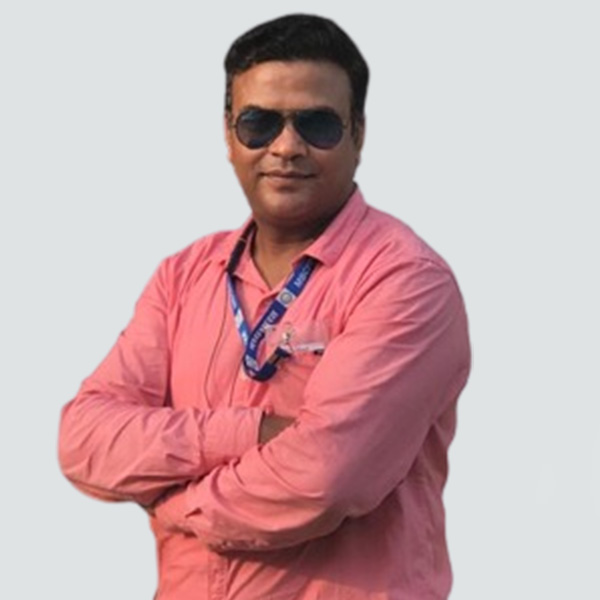 Mr. Sandeep Shukla
Marketing Manager
Mr. Sandeep shukla is Master in Business Administration (MBA) with specialization in Rural Management, Agribusiness and Rural Marketing from Xavier Institute of Development Action and studies (XIDAS), Jabalpur. He has Total 16 years of experience in Development Sector. He is presently working as a Manager, Business Development in Madhya Bharat Consortium of Farmers Producer Company Limited (MBCFPCL), Bhopal. His roles and responsibility in MBCFPCL is to strengthen the FPOs with providing support for Backward and Forward Linkages, value chain analysis, Processing and value addition of their produces.
Mr. Akashay Sharma
Manager Finance & Account
Mr. Akshay Sharma is a Master in Commerce from Barkatullha University, Bhopal  in year 2020. He also completed the IPCC (Group 1) in November 2016. Akshay has gained diverse experience working with renowned banking institutions & Charted Accountants Firms such as Punjab National Bank and Central Bank of India in revenue audit and CAs namely  Saurabh Shrivastava & Associates from August 2016 to August 2019, where he gained valuable experience in accounting, auditing, and taxation. Akshay has further worked as an Assistant Manager Accounts at M/s LEO Engineering in Bhopal. He has also worked as a Manager Accounts, Finance & Audit at OMSHRINE Global Ventures Pvt. Ltd. from 2021 to 2022, where he managed all aspects of finance, accounting, and auditing. With his extensive experience and expertise, Akshay is a valuable asset to any organization looking to strengthen its accounting and finance team. Additionally, it is worth noting that Akshay Sharma has also received awards for his exceptional skills in state level debate competition.
Shweta Sharma
MIS Coordinator
Shweta Shyamsundar Sharma is an experienced engineer with a post-graduation in VLSI Design . She completed her graduation in ETC Engineering in 2014 and pursued her post-graduation from RCOEM in visual design in 2016. Shweta has worked with JDCOEM Nagpur as an Assistant Professor from 2017 to 2021, where she gained experience in teaching and mentoring students in the field of electronics and communication engineering. Prior to that, she worked with Three H Pvt Ltd as an Associate Electronics from 2016 to 2017, where she honed her skills in electronic media, MIS & communication management. Shweta's educational background and experience make her a valuable asset to the organization. She possesses strong analytical and problem-solving skills and has a talent for designing and developing MIS and communication systems.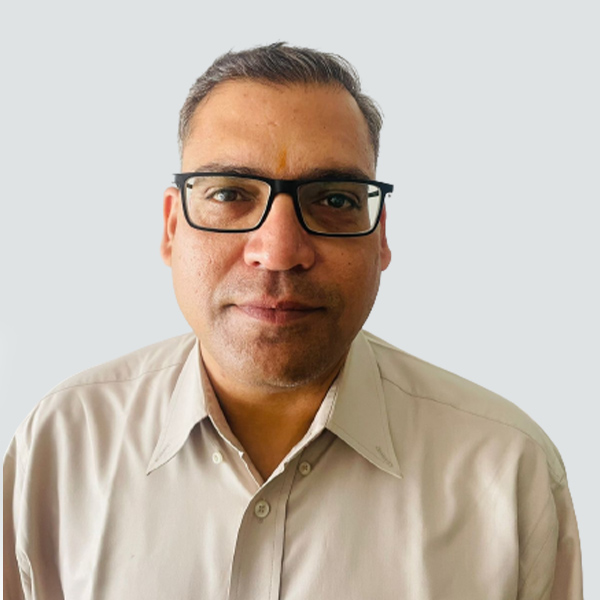 Shailendra Sharma
Sr. Manager -Social Development
Shailendra Sharma holds a Master's degree in Social Work (MSW) and a Post Graduate Diploma in Computer Applications (PGDCA). He is an expert in Social Development, management of Rural Livelihoods Promotion Projects, Community mobilization, Community-based natural resource management (CBNRM), community institution development, water resource management, and watershed project management. He also specializes in promoting responsible crop production practices such as Good Agriculture Practices (GAP), Climate Resilient Agriculture, and Climate Smart Agriculture. Shailendra Sharma has over 20 years of experience in above areas.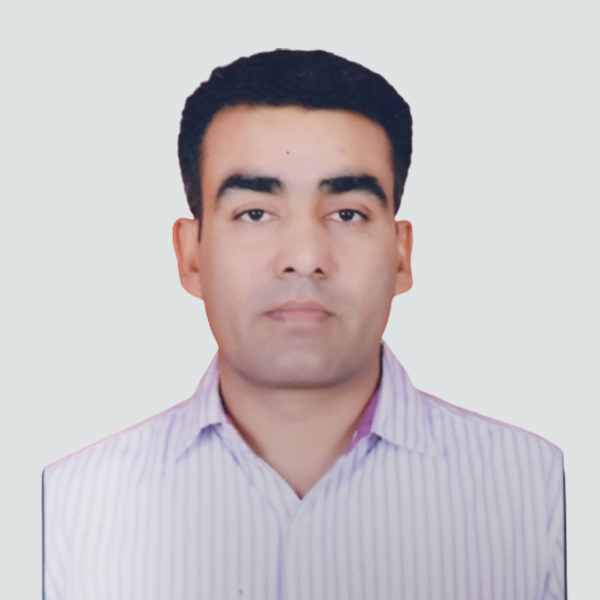 Mukesh Mewara
Agriculture Head
Mukesh Mewara has a Master's degree in Agriculture Science and qualified trained agronomist. He has expertise in promoting sustainable agriculture practices such as Good Agriculture Practices (GAP), Regenerative Agriculture, Natural Farming, LEISA Technologies, Climate Resilient Agriculture, and Climate Smart Agriculture including SRI & SWI etc. He also specializes in transferring new technologies to farmers by using concept of in FFS, enhancing productivity by use of quality seeds and new agronomic practices and improving the income of rural communities. Additionally, he has expertise in areas such as vermicomposting, agribusiness unit establishment, formation and strengthening of Farmers Producer Company, management of production and procurement operations, and participatory agriculture development. He has good experience in development of agriculture based rural livelihoods promotion, seeds enterprises development, rural livelihoods planning, implementation, monitoring, and evaluation.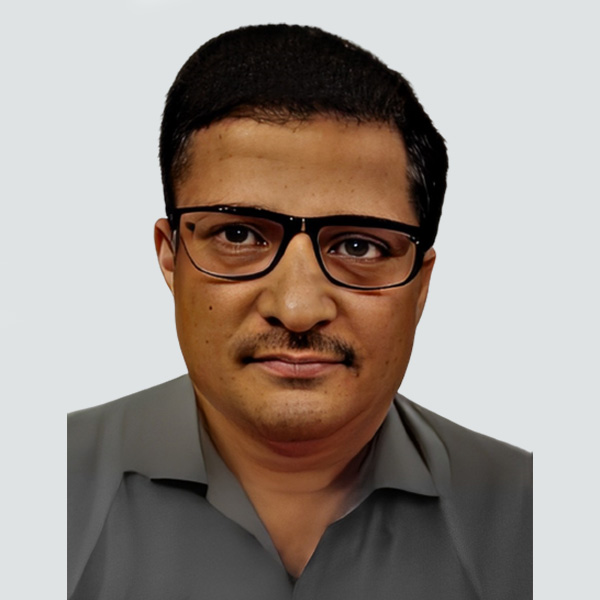 Anil Sharma
District Manager
Anil Sharma is a dedicated agriculture and rural livelihood expert with over 15 years of experience in natural resource management, agriculture and rural development programs . He also has sound experience in the areas of sustainable agricultural practices responsible crop production and horticulture plantation, integrated pest management, integrated nutrient management, organic farming, training of farmers and SHGs on support livelihood activities, and monitoring of development programs.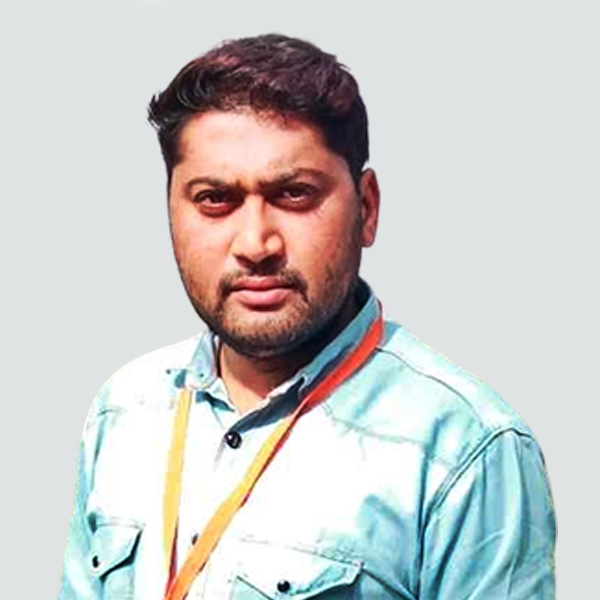 Shivakant Mishra
Consultant
Shivakant Mishra is a highly qualified professional with an M.A. in Sociology  and an M.Com . He specializes in farmer mobilization, promotion of farmers collectives, and farmer producer company management. With his expertise and knowledge, he excels at organizing and empowering farmers, facilitating collaboration among them, and supporting the establishment and growth of Company . Shivakant's skills make him a valuable asset in driving agricultural development and fostering sustainable farming practices.